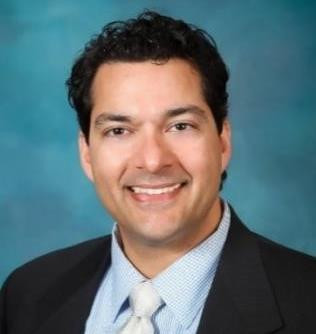 For over 40 years, Ampronix has led the way in medical imaging innovation and design. The name "Ampronix" has become synonymous with excellence, and Ampronix has evolved into a renowned master distributor of the medical industry's top brands.
IRVINE, Calif., December 30, 2022 (Newswire.com) - Founded in 1982 and located in Irvine, California, Ampronix, LLC is a renowned authorized master distributor of the medical industry's top brands currently selling to 154+ countries as well as a world-class manufacturer of innovative technology. We are happy to announce A. Burton Tripathi, Ph.D., as CEO. Dr. Tripathi succeeds Aladdin Doroudi, who is retiring and has guided the company to its strong position in the market through his dedicated leadership over the last 22 years.
About A. Burton Tripathi PhD
Before Ampronix, LLC, Dr. Tripathi was Head of Visualization R&D at Alcon Inc. He guided the strategic planning, ideation, development, and launch of the next generation of visualization equipment -transforming the practice of surgery with a fully digital operating microscope.
Before Alcon, Dr. Tripathi was the CEO of TrueVision Systems, Inc.
Dr. Tripathi negotiated and led a $145M sale and integration of TrueVision Systems to Alcon. In 2018 Dr. Tripathi guided the complex legal and financial transaction of spinning out the non-ophthalmology business of TrueVision into TrueDigital Surgery. This complex structure provided a win-win solution, preserving jobs and allowing both Alcon and TrueDigital to maximize shareholder value while continuing to deliver cutting-edge solutions.
Before helming TrueVision Systems, Dr. Tripathi served as Chief Technology Officer and VP, Product Development, leading passionate teams of 50+ engineers and support staff in the mission to revolutionize microsurgery by bringing 3D digital imaging with Augmented Reality (AR) to the optical microscope. Dr. Tripathi's team worked to change the face of neurosurgery, ophthalmology, and other surgical disciplines by improving surgical precision, enabling new digital applications, and inventing new technologies.
Dr. Tripathi holds a Ph.D. from the California Institute of Technology in Mechanical Engineering and a B.S. in Mechanical and Aerospace Engineering from Cornell University.
About Ampronix, LLC
Ampronix was recently awarded the "President's E-Award," the highest honor given to U.S. exporters and Exporter of the Year for Orange County, California. Ampronix focuses on putting client satisfaction first, setting the goal always to exceed customer expectations. Ampronix has been an established member of the Irvine community since its inception in 1982. Ampronix is proud to sell, service, support, and develop medical imaging solutions. Representing the best brands in the industry, such as Sony, Barco, LG, Eizo, ELO, and many more, we supply products to medical providers worldwide. With reliability, safety, and quality at the core of its philosophy, Ampronix is dedicated to helping others save lives and create a healthier tomorrow for future generations.
Contact Information:
Michael Thomas
Director of Marketing
[email protected]
949-273-8000
Original Source:
Ampronix, LLC the Leader in Medical Imaging Technology Announces New CEO A. Burton Tripathi PhD