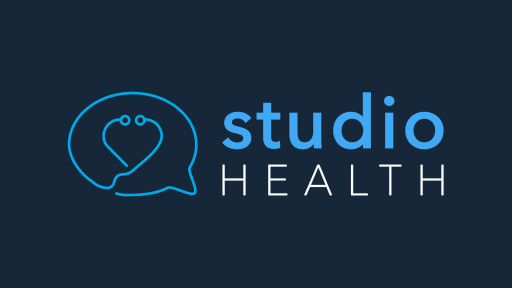 Cedar Recovery's Studio Health expands, offering 100% online mental health treatment. This marks a significant step in addressing mental well-being and accessibility. This telemedicine program empowers individuals with tailored evidence-based treatment for anxiety, depression, and neuropsychiatric disorders. This expansion opens doors to compassionate, effective mental health support, making care more accessible and comprehensive.
Studio Health Logo
Studio Health is a 100% online addiction treatment and mental health treatment provider, powered by Cedar Recovery. Studio Health currently only serves patients located in the state of Tennessee.
MOUNT JULIET, Tenn., October 16, 2023 (Newswire.com) - Cedar Recovery, a leading provider of addiction treatment services, announces a significant expansion of their telemedicine branch, Studio Health. Beginning on October 2nd, Studio Health will offer 100% online mental health treatment, making comprehensive care accessible to individuals seeking support from the comfort of their own space. This new service offering reflects Cedar Recovery's commitment to addressing the well-being of individuals affected by mental health challenges as well as addiction.
Jessica Hale, MSN, FNP-C, mental health provider at Studio Health, shares her thoughts on the new initiative, "Mental health challenges go untreated in so many people – the fact that we can offer this to anyone, not just Cedar Recovery patients, is very exciting."
The Studio Health Telemedicine Mental Health Program is set to empower individuals struggling with anxiety, depression, and neuropsychiatric disorders by providing comprehensive and convenient online mental health support. Patients will have access to a range of evidence-based treatments tailored to their unique needs. The program's online platform is designed to create a comfortable and confidential environment where individuals can receive the support they need.
Cedar Recovery, through Studio Health, is committed to providing the highest quality care to patients, exclusively offering evidence-based and effective non-controlled substances for mental health treatment, excluding stimulants and benzodiazepines. Cedar Recovery, renowned for its addiction treatment services, is extending its reach to address the evolving needs of individuals seeking mental well-being.
About Cedar Recovery:
Cedar Recovery, founded in 2015 by Joe Bond, has been a leader in addiction treatment services, expanding to nine physical locations across middle and east Tennessee as of September 2023. Committed to providing hope and healing to individuals and communities affected by addiction, Cedar Recovery has transformed countless lives. Their unwavering dedication to meeting individuals where they are, without judgment, has earned them a reputation as a beacon of support and recovery.
The significance of this expansion cannot be overstated, as it opens the door to accessible, compassionate, and effective mental health treatment for those in need. Cedar Recovery invites the behavioral health industry and potential patients to join them in this exciting journey toward improved mental well-being. Studio Health's 100% Telemedicine Mental Health Program is set to redefine mental health care by making it more accessible, convenient, and comprehensive.
Contact Information:
Sterling Fooshee
Director of Operations
[email protected]
Elizabeth Cinquino
Digital Marketing Manager
[email protected]
Original Source:
Cedar Recovery Expands Telemedicine Services With Studio Health's 100% Online Mental Health Treatment