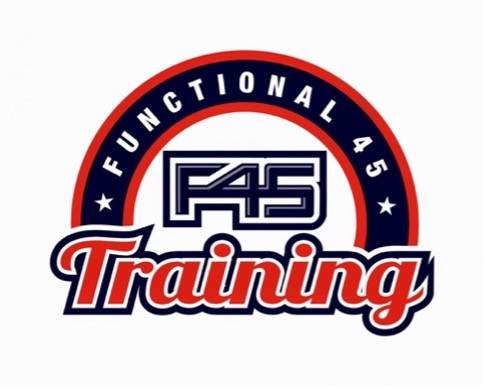 Celebratory Event Included a Ribbon-Cutting Ceremony, Open House and Complimentary Workout for the Community
MIAMI, January 20, 2023 (Newswire.com) - F45 Coral Way announced the grand opening of its F45 studio located at 2750 Coral Way in The Shoppes at Coral Way shopping center.
Part of the franchise network of global fitness company F45 Training ("F45"), F45 Coral Way celebrated the grand opening with a presentation and ribbon-cutting ceremony, an open house with a live DJ and facility tours, raffles and giveaways, and a complimentary workout for members of the community.
Coral Gables Chamber of Commerce Chairman, Brad Adams, joined the grand opening festivities and proclaimed the studio officially open for business and a new member of the Chamber. In addition, F45 corporate was also present for the grand opening, with Gunnar Peterson, F45 Chief of Athletics and Cory George, F45 Global Ambassador, in attendance.
Peterson has extensive experience working with world-renowned athletes including seven-time Super Bowl champion Tom Brady, former professional boxer Mike Tyson, and NBA champion Kevin Love, as well as notable personalities including the Kardashians, Rebel Wilson, and Sofia Vergara. George, the face of F45 Training, assisted F45 Coral Way's Coach Gabe Lopez and Coach Mariana Michelsen for the special 45-minute session that had attendees pushed to the max and dripping in perspiration.
F45 Coral Way franchise owner Michael Padden is a 21-year resident who wanted to open an F45 studio after joining an F45 studio and achieved his fitness goals - losing 50 lbs and gaining muscle mass. "I was so impressed with the program, I decided to open an F45," said Padden.
Padden and Project Director Ken Jesina, long-time hospitality and club professionals, assembled a team of certified and passionate trainers to provide life-changing workouts for individuals of all levels. The brand-new studio will be under the leadership of a very experienced Managing Director & certified trainer, Coach Cameron "Cam" Benjamin.
Jesina brings a wealth of hospitality and service experience and added, "The idea of improving people's lives and building a new fitness community and social environment within the studio is my primary goal."
For additional information or to reserve a complimentary trial experience, please call 305-400-9466 or access the website at https://f45training.com/coralway/home.
For the latest updates on F45 Coral Way, Facebook
About F45 Training
F45 offers consumers functional 45-minute workouts that are effective, fun and community-driven. F45 utilizes proprietary technologies including a fitness programming algorithm and a digitally enabled delivery platform that leverages a rich content database of thousands of unique functional training movements to offer new workouts each day and provide a standardized experience across F45's global franchise.
For more information, please visit www.f45training.com.
Contact Information:
Cameron Benjamin
Managing Director
[email protected]
305-400-9466
Original Source:
F45 Coral Way Celebrates Studio Grand Opening in Miami