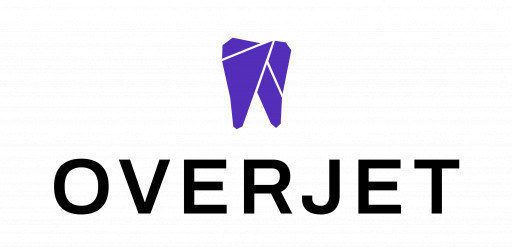 The partnership provides Glidewell customers with access to Overjet's artificial intelligence technology to analyze X-rays and provide clinical insights.
IRVINE, Calif., May 16, 2023 (Newswire.com) - Glidewell, the nation's largest dental lab, announced a partnership today with Overjet to improve dental diagnoses for patients by enabling easier access to AI-powered radiograph analysis and clinical insights.
Through this collaboration, Glidewell's customers can tap Overjet's innovative artificial intelligence technology to help dentists identify areas of concern, such as cavities, gum disease, and other dental issues. Overjet's solution complements the glidewell.io™ In-Office Solution, which offers dentists everything they need to scan, design, mill and deliver same-day restorations.
"In the laboratory setting, AI has transformed how dentistry operates by making restoration production more accurate and predictable," said Glidewell CEO Stephenie Goddard. "Overjet has emerged as a powerful tool for dentists, and we are excited to partner together to provide our customers with the most advanced technology to identify restorative treatment needs, enhance the patient experience, and strengthen the patient-clinician relationship."
Wardah Inam, CEO and co-founder of Overjet, said: "We are excited to join forces with Glidewell, a technological innovator in restorative dentistry for more than 50 years. This collaboration will enable Glidewell's network of dentists to harness the power of AI to further advance patient care, opening the door to new opportunities and practice growth."
The glidewell.io In-Office Solution also uses AI technology to create single-visit restorations made from BruxZir® NOW fully sintered zirconia and other industry-leading materials. This affordable AI-driven chairside CAD/CAM system gives clinicians full control over the restorative process and makes it simple to provide patients with high-quality, convenient treatment options while increasing practice profitability. With the addition of Overjet's AI platform, dentists will now be able to perform more accurate diagnoses and offer more comprehensive treatment options to their patients.
Glidewell's partnership with Overjet is the latest of its creative solutions to ensure that clinicians can take advantage of a digital lab without significantly altering their workflows.
Founded by experts from MIT and Harvard School of Dentistry, Overjet develops accurate and quantified ways to detect pathologies and integrates actionable insights into workflows. Every day, private practices, dental groups and insurance companies rely on the accurate information provided by Overjet to drive care and service to patients. Learn more at www.overjet.com.
Contact Information:
Eldon Thompson
Sr. Director of Marketing
[email protected]
Original Source:
Glidewell Partners With Overjet to Expand AI Offerings in Restorative Dentistry