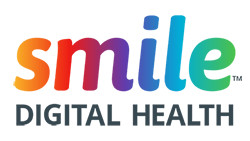 Availability on AWS GovCloud (US) allows Smile Digital Health to meet the needs of Federal agencies requiring the highest standard of cloud security.
TORONTO, February 21, 2023 (Newswire.com) - Smile Digital Health (Smile), a leading FHIR® health data fabric (HDF) and exchange solutions provider, announced its HDF platform is now available on AWS GovCloud (US), an isolated Amazon Web Services (AWS) Region designed to host sensitive data and regulated workloads in the cloud, helping customers support their US government compliance requirements, including the International Traffic in Arms Regulations (ITAR) and Federal Risk and Authorization Management Program (FedRAMP) High baseline requirements.
The availability of Smile's HDF solutions on AWS GovCloud allows for secure data sharing in near-real time for government agencies who are required to meet federal regulations when working with and sharing healthcare data. Not only can public sector agencies and health-related businesses leverage Smile to build secure, composable and scalable data infrastructures, but they also have the added benefits of AWS GovCloud to meet compliance mandates, safeguard sensitive data, strengthen identity management, improve cloud visibility and protect accounts and workloads.
Smile's platform ingests HL7® health data standards as well as non-standard data and converts it into the FHIR standard. Information to be leveraged from the platform can remain in FHIR format, or another HL7 data standard while AWS GovCloud ensures customers adhere to the FedRAMP requirements.
FedRAMP is a federal program that ensures a high level of information security when it comes to protecting some of the federal government's most sensitive unclassified data in cloud computing environments.
"This growth in our relationship with AWS further emphasizes our commitment to be the most trusted health data fabric platform in the market. This expansion allows us to provide our U.S. Federal customers the highest level of security while accessing cloud-native capabilities. With our solution, they can be secure in knowing they are meeting standards and regulations put in place for the safe use of their data in the cloud. Working with AWS helps us make our overall goal of achieving better global health a reality," said Shane McNamee, MD, Senior Vice President, Strategic Growth at Smile Digital Health.
The AWS GovCloud (US-East) and (US-West) Regions are available to U.S. government agencies, U.S. government contractors, private and public commercial entities in the U.S., U.S. educational institutions, and U.S. nonprofits and research organizations that meet the region's requirements for access.
###
About Smile Digital Health
Smile Digital Health is a health information technology company focused on delivering better global health through open standards. Our enterprise-grade, open framework data fabric and integration platform fuels healthcare's digital transformation and accelerates value creation across all patient journeys at scale. Powered by our HL7® FHIR® standard-based clinical data repository (#SmileInside), our platform enables collaboration and allows organizations to ingest, transform, store, enrich, analyze, aggregate and meaningfully share the health information to power digital transformation. We prepare healthcare providers, payers, researchers and life sciences organizations for a connected future beyond legacy systems, adding new value through intelligent use of information and ultimately delivering better patient outcomes. For more information, visit: SmileDigitalHealth.com.
Contact Information:
Victoria Valladolid
Director of Marketing
[email protected]
(877) 537-3343 x 728
Original Source:
Smile Digital Health Now Available on AWS GovCloud (US) Region