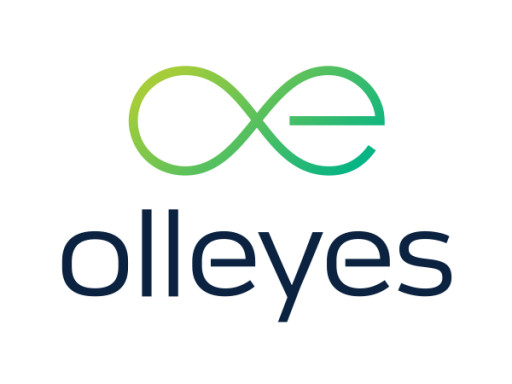 SUMMIT, N.J., February 13, 2023 (Newswire.com) - Perimetry, or mapping of the visual field (VF), provides valuable information regarding the integrity of the afferent visual pathways but can be a challenge to complete on children. The test is monotonous, and the machines are built to accommodate adults, which may result in incorrect positioning and discomfort. These limitations may lead to poor performance by children or sometimes preclude testing altogether.
VisuALL-K leverages virtual reality technology as part of an innovative platform that can be used to map VF defects. The VisuALL-K uses a cloud-based server and the Olleyes web application, which allows office staff to monitor and test anywhere in the clinic. The head-mounted device is adjustable to the smaller head of many pediatric patients, allowing for a better fit and comfort.
The study conducted at Vanderbilt University Medical Center, in collaboration with the University of Iowa and Wheaton Eye Clinic, shows that the Olleyes VisuALL-K was able to effectively map out the visual field of pediatric patients while also increasing their satisfaction with the testing procedure. The patients found the headset more engaging and were more willing to complete the testing requested.
"We are excited to offer this new visual field testing device to families and their children," said Dr. Sylvia L. Groth, MD, who led the study. "We believe that the Olleyes VisuALL-K will make visual field testing more engaging and interactive for children, leading to more accurate results and better outcomes."
The Olleyes VisuALL VRP (virtual reality platform) is a valuable tool for monitoring the integrity of the afferent visual pathways in children and can aid in the early detection and diagnosis of conditions such as glaucoma.
About Olleyes
Olleyes is a privately held medical software company committed to developing efficient and productive diagnostic technology. Olleyes' life-transforming products are designed for the office and home evaluation of patients with eye diseases like glaucoma, diabetic retinopathy, and age-related macular degeneration.
The company is led by a management team experienced in the development and commercialization of medical devices. Olleyes' strategy is predicated upon efficiency and accessibility to deliver accurate and repeatable visual tests.
For more information on Olleyes, please visit the company's website at www.olleyes.com
Contact Information:
Melissa Satta
Marketing Coordinator
[email protected]
855-655-3937
Original Source:
Study Shows Olleyes VisuALL-K to Be Effective Perimeter for Pediatric Patients That Also Increases Satisfaction